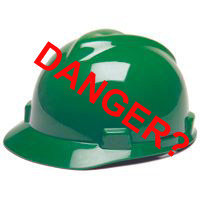 The Huffington Post has featured an op-ed by me and Jesse Jenkins, "The Danger of Green Stimulus," which issues a cautionary note about losing sight of climate objectives amidst all the fervor about green jobs and green stimulus:
The Danger of Green Stimulus
By Teryn Norris and Jesse Jenkins
The Huffington Post
January 5th, 2009
Barack Obama's final appointments in December indicate a strong commitment to action on climate change. Steven Chu as Energy Secretary, Carol Browner as Energy & Climate Czar, John Holdren as Assistant for Science and Technology — just to name a few recent selections — are all proponents of vigorous action to cut U.S. global warming pollution and take leadership on a new international climate treaty. And Hilda Solis, Obama's new Labor Secretary, is a champion of "green jobs."
All is well on the climate front, it seems. Except that it's not.
Carbon cap and trade regulation remains the top federal policy priority for the majority of environmental groups. But in June, cap and trade legislation failed in the Senate, and sixteen Democratic Senators from coal and manufacturing-heavy states voiced their opposition to high carbon pricing. The policy faces even greater obstacles in today's economic climate, since it would increase the energy bills of the American public.
Despite Obama's appointments, climate advocates are thus left to worry: is Obama really prepared to expend his political capital championing a policy that will increase U.S. energy prices in the midst of a recession?
Not likely. Until recently Obama voiced support for carbon regulation, declaring at a governors' climate conference in mid-November that his climate agenda "will start with a federal cap and trade system." But since then, as the recession has deepened, he has said little to nothing about cap and trade. His apparent change of heart may reflect a larger global trend, with European nations increasingly voicing opposition to their Emissions Trading Scheme and Canadians rejecting the Liberal Party's proposed carbon tax in their October election.